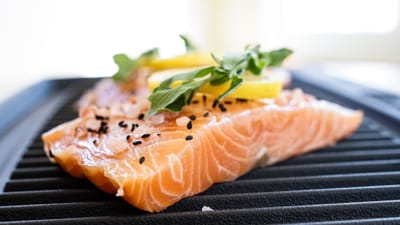 Written by Jess McCluney
Feature photo courtesy of Superior FreshSpoiler Alert: None of these suppliers offer farm raised fish! Being local to the Pacific Northwest, we haven't historically have a lot of love for farmed fish. However, we believe with time and thought leadership, even local consumers will support the notion of responsible aquaculture and demand clear legislation that outlines proposed US practices. If we demand more from our food systems, both wild and farmed, the industry will answer that call. High tides lift all boats.
First Place: Lummi Island Wild Co-op
Truly local to the Seattle area,
Lummi Island Wild Co-op
is a small organization with strong and long-standing native tribe connections. They harvest Washington salmon and ikura (salmon roe), and feature a variety of regional and Alaskan sourced seafood, all flash frozen at the peak of freshness. Lummi is made up of a few white salmon fishermen who also purchase salmon from the Upper Skagit River Tribe, one of the few direct-to-consumer enterprises in the area that provides mainstream access to a high-end commercial market for native fishermen. I've personally witnessed the tribe fishing Baker River Sockeye in tiny river skiffs with extremely well-regulated 7 minute gillnet sets. Bottom line: for truly local, responsible, and well-handled seafood, 110% buy from these fellas.
Second Place: Tre-Fin Day Boat Seafood
Based in Ilwaco, WA, the Community Supported Fishery (CSF)
Tre-Fin Day Boat Seafood
is made up of a few Washington and Oregon coast albacore fishermen who bring back their daily catch and still
hand-fillet
to sell to households. They now offer black cod, halibut, lingcod, rockfish, and petrale sole in their subscription boxes, which can be picked up in Vancouver, Ilwaco, or Gig Harbor, WA. Home delivery offered around the Portland area. These are some of the hardest working fishermen with the upmost integrity I've met who truly want to bring people positive experiences with their seafood.
Third Place: Desire Fish Company
You can't get much more locally supportive of a fisher family than
Desire Fish Company
. Salmon that's caught in Alaska, pressure-bled on board, and processed and sold in Bellingham, WA. Relatively low tech, keep an eye on their Facebook page for up-to-date public communication. Their website isn't the most modern but has the information. Buy in person at Squalicum Harbor in Bellingham Sat/Sun 10-5pm. Their usual spot is gate 7. They leave for the Alaska salmon season June 1, and return in the fall. The Bellingham Community Food Co-ops both carry their sockeye in their seafood departments and grab-and-go sections. The Cordata Co-op carries their coho as well. This is just a really nice fishing couple getting on into their golden years and trying to do right by their environment and their community.
Runner Up #1: Alaska Select Seafoods
The side hustle of a Bristol Bay sockeye fisherman, Captain Nick Lee makes twice-a-year deliveries to Seattle by the case.
Alaska Select Seafood
offers a variety of Alaskan species such as salmon, black cod, halibut, Pacific cod, snow crab, and spot prawn. Sign up for their mailing list to receive info for fall and spring pickup. I've known Nick a few years as a customer turned business partner and back to customer again. He is also one of those fishermen trying to bring good people good fish and bust up seafood myths along the way.
Runner Up #2: Vital Choice Seafoods
Based outside of Bellingham WA, Vital Choice Seafoods focuses on sourcing extremely well and educating their consumers with great transparent information about their sourcing and post-harvest practices listed within each product description. While they source outside of local fisheries, their strict criteria provide confidence in some of the trickier seafoods, like their handline yellowfin tuna from Indonesia or their wild artisan blue shrimp from Mexico. Also a good place for fun fancy items like smoked black cod. With frozen home delivery service, the only downside is the price. You do have the option to pick up at their HQ in Ferndale, WA. *The link above gets you 5% discount and free shipping.